4x4 Car Rental Fleet Kenya
Diverse Fleet Of 4x4 Cars For Hire In Kenya
With our wide selection of rental cars, all your travel needs/arrangements in Kenya are catered for. Our 4×4 Car Rental Fleet Kenya are available for both self-drive and driver guided safaris. We provide typically full time 4×4 rental cars suitable for all kinds of trips or terrains. On the other hand, our rental cars come at the most pocket-friendly prices and cater for budget, midrange and luxury travel needs.
Your Perfect Travel Companion
When it comes to car hire services, we are the first priority because our rental cars are regularly serviced and maintained meeting traveler's standards and guarantee visitor safety on the road.
Our fleet of cars for hire in Kenya comes in different models and sizes suiting all visitors' preferences. Even if you are interested in a car for city travel or a larger sized vehicle for a family holiday, we still have you covered. Here is our fleet of cars for hire in Kenya
Best 4x4 Car Rental Fleet in Kenya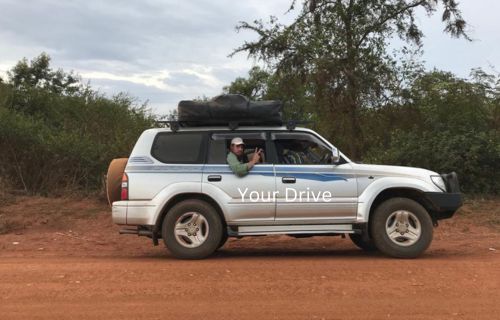 Hire our comfortable 4x4 Land Cruiser Prado TX/TZ, a perfect choice for all self-drive tours, family vacations and driver guided road trips in Kenya. The full time 4x4 Toyota Land Cruiser Prado TX/TZ selection is available in manual and automatic with capacity of about 4 to 6 people. The interior is luxurious with boot available for you to safely pack your property. Choose our 4x4 Prado with pop-up roof/sunroof and...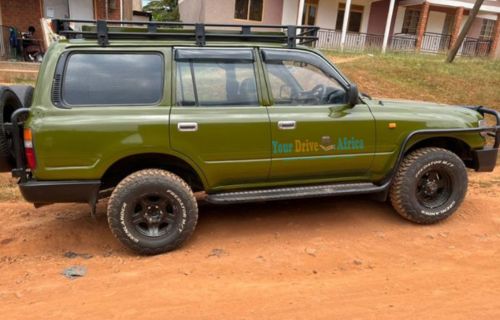 Go road trip with your comfort guaranteed using our best 4x4 Land Cruiser GX with a sunroof. This is a perfect selection for all your safari needs in Kenya. Embark on the road trip in Kenya using our manual or automatic Toyota Land Cruiser GX rental options. If you are interested in camping experiences, we also have Toyota Land Cruiser GX full time 4x4 rentals fitted with rooftop tents and come with camping gear.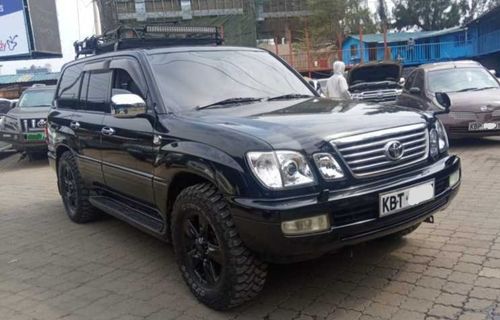 Hire a 4x4 Land Cruiser V8/VX, a perfect rental car choice for all your safaris or camping tours in Kenya or any part of East Africa. Drive our 4x4 manual or automatic V8 or VX with no worries about terrains. It comes with a distinct design suited for off-road driving and if you have any plans to travel to any remotest, rocky or muddy areas in Kenya, then Toyota Land Cruiser V8/VX Kenya is the ideal option.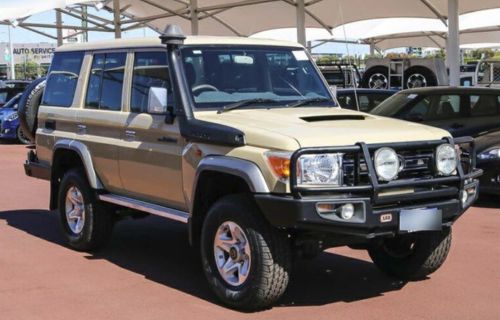 Need a unique experience on your road trip in Kenya? Book a 4x4 Land Cruiser Hardtop rental car –extended with capacity range of 6-8pax. This is perfect for all your off-road safari experiences in Kenya. It is fitted with a fridge, charging sockets, free Wi-Fi and several other accessories. The 70 series replaced the 25 year-old 40 series as the off-road model of the Land Cruiser lineup and the contemporary 60 series modified...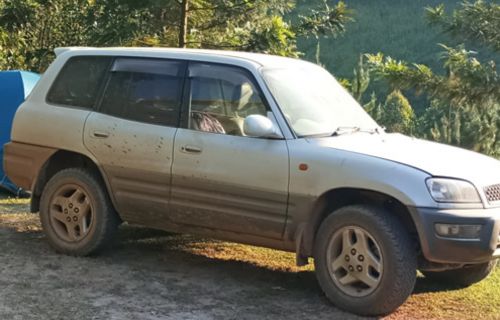 Think of unforgettable self-drive tour in Kenya and think not beyond our 4x4 Toyota Rav4 rentals. Our Kenya Toyota Rav4 rentals are compact with 2-4 doors, featuring a powerful engine and most preferred thanks to its low fuel consumption rate. Choose from our comfortable manual or automatic Rav4 rentals with driver or go on a self-drive tour. Our 4x4 Toyota Rav4 rentals are also suitable for city driving in Nairobi capital.
Worried about the tough terrains in Kenya? With our 4x4 Nissan Patrol Kenya rentals, there is no need to worry. We have the best 4x4 Nissan Patrol with carrying capacity of 3 to 5 people, powerful steering, adequate luggage space and leg relaxation. Boasting of its long-time reputation as a nice-driving large 4×4 Kenya wagon with remarkable off-road capability and a proven track record as a great towing platform..
Looking for a perfect family ride? Think of a family vacation or large group trip, and think of our comfortable 4×4 safari van rentals. These are available with carrying capacity of 9 people with adequate space for your leg relaxation and property also catered for.