4x4 Car Rental Kenya -
Cheap Car Hire Kenya Deals in Nairobi
Find the best prices on all 4x4 Car Rental Kenya and Car Hire services in Nairobi.
Reliable Cars for Rent in Nairobi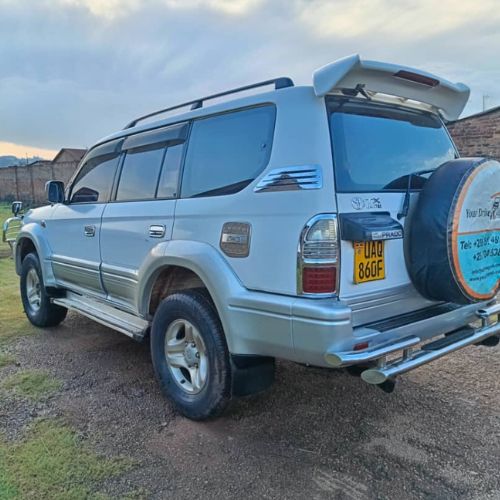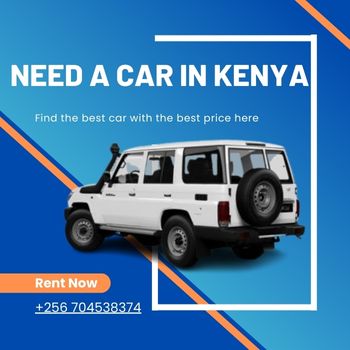 For over 15 years, 4×4 Car Rental Kenya has been providing transport services like self drive Kenya, car rental Kenya with a driver, car hire with camping gear, 4×4 Car Rental Kenya with rooftop tent, cheap car hire on a short term basis and long term rental services.
When you opt for car rental services in Kenya, you require a robust 4×4 vehicle capable of navigating diverse terrains, as well as a dependable support system for any unforeseen circumstances. At Your Drive Kenya car rental agency, we exclusively feature Toyota Land Cruiser vehicles within our Car Rental Kenya fleet. Unlike some providers, we take pride in owning and maintaining all our vehicles directly, without outsourcing to third parties..
Popular Car Rentals in Kenya
Best Car Rental Options in Kenya
Discover the best car rental options in Kenya, catering to diverse needs and preferences. Whether you're seeking budget car rental Kenya, exploring Mombasa car rental choices, planning a self-drive safari Kenya, or considering long-term car rental Kenya solutions in the country, we've got you covered. Additionally, for those in pursuit of a touch of luxury, our luxury car rental services in Nairobi are designed to elevate your travel experience. Experience the convenience and flexibility you deserve with our comprehensive range of car rental options in Kenya.
Rooftop Tent Rental Kenya
Best Cars with Rooftop Tents in Kenya: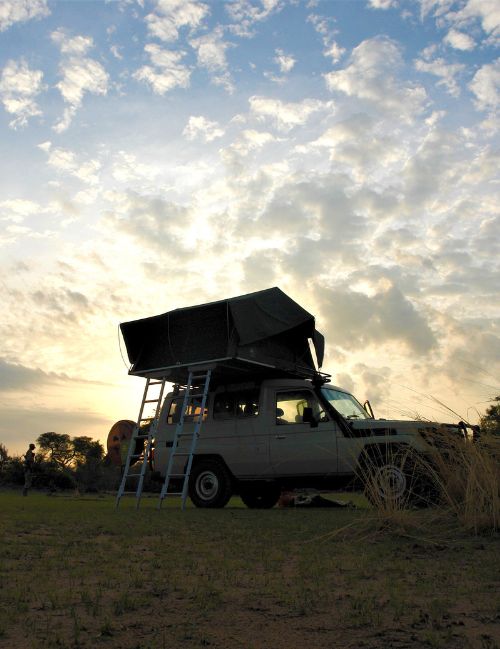 Book your car in advance –finding an Affordable Car Rental Nairobi on last minute can be hassle. Do it early enough to avoid stress on actual trip.
Hire a car with a reputable Kenya car hire company
Carry valid and required documents –passports, ID, Driver's license, credit card and proof of booking/reservation.
Choose the right car –available options include small and Luxury Car Rental Nairobi plus 4×4 vehicles.
Where to find a car- at your convenience, you can find a Kenya Airport Car Rental or nearby area. With advance booking, you can be picked up as soon as you land in at the airport in Nairobi.
Hire a car with a driver –for guaranteed comfort and not to get lost en route to your destination, 4×4 Car Hire Kenya with a Driver.
Observe the road traffic regulations while on a Self-Drive Safari Kenya.
Car Rental Kenya Destinations and Start Points:
We are an independent cheap car rental in Kenya, offering both tourists and natives with the most extensive fleet of cars hire Nairobi, reliable cars at a cheap prices combined with 24/7 services to our clients...
Car Hire in Mombasa has been made easy with 4×4 Car Rental Kenya, we offer reliable Self Drive Car Hire services in Mombasa with a fleet of cars at the cheapest cost which has become our everyday offer...
Get the best Car Rental in Masai Mara for your wildlife game drive safari at a cheap price. Located in Narok County, Masai Mara National Reserve is undoubtedly Kenya's leading destination. This nature reserve is
Why Choose Your Drive Kenya
6 Reasons Why Rent a Car with Us
Self Drive Car Hire in Kenya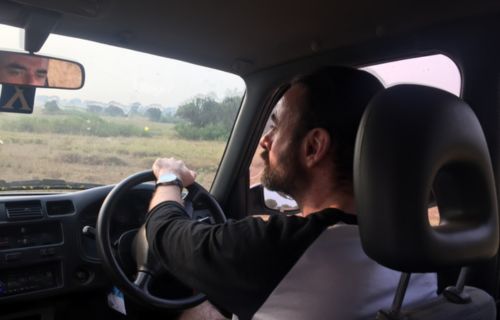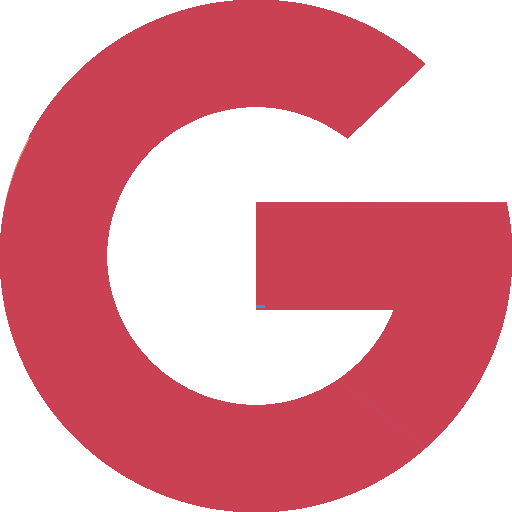 Rate Us on Google
60 reviews

Last spring we contacted this company for a car rental in Kenya through a website called Kenya Self Drive. We made an agreement on the rental of the car and camping equipment for 4…

We rented a Toyota Prado for 20 days from "Your Drive Uganda" and overall we are very happy with the car and the service. We drove the entire country for 20 days, we did 3000 km from…

Great service by great people
Titus and Pius are great! They provided amazing car. The communication, being on time… Everything was as promised, no surprises.. Many thanks to them. I definitely recommend…
Guide on Renting a Car in Kenya:
Book your car online with no stress.
Read through the reviews –learn what the previous travelers are saying about the same company you plan to deal with.
Inquire on the rates/prices.
Negotiate for better rates.
Make deposit as required by the company.
Confirmation
How to Rent a Car in Kenya?
Have a valid driver's license.
Verify age limit.
Pick a Kenyan rental car agency to book with.
Choose the suitable rental for your trip.
Have a valid form of payment
Return the car at the right time as stated on your agreement.
Do You Want to Rent a Car in Kenya?
Convenient Online Booking for Car Rental Kenya
Argwings Kodhek Rd, Nairobi, Kenya
Email: info@4x4carrentalkenya.com
All You Need to Know about Car Rental Kenya: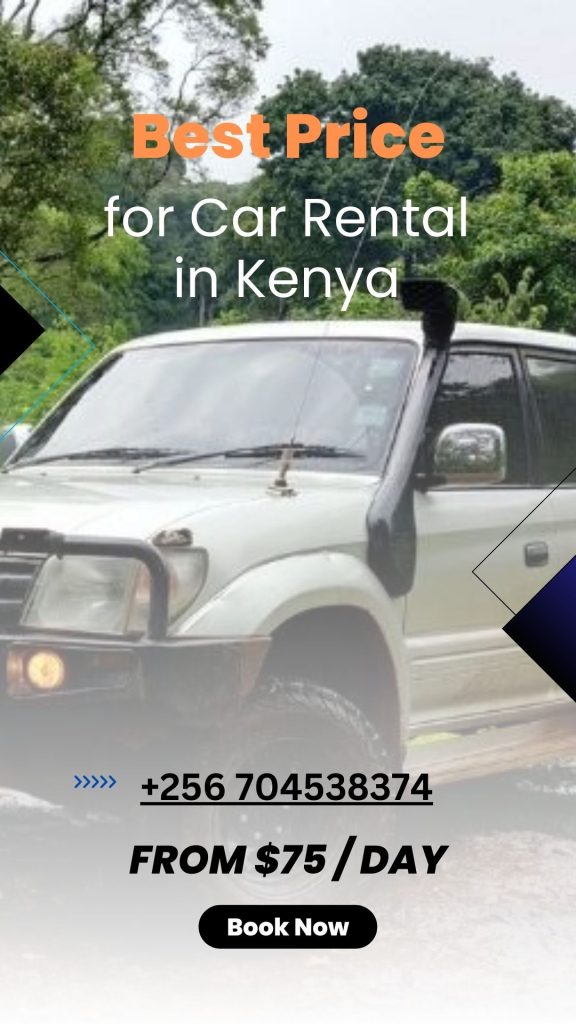 Kenya is a fantastic travel destination worth discovering on an African safari. It prides itself of distinct selection of landscapes and ecosystems. With plenty available for tourists to explore and experience, yet there is limited public transport, car rental services therefore play a significant part for visitor connectivity to their dream destination.
Whether you plan to explore the beautiful Nairobi city or you are traveling mainly for business, meeting, events or guided tours, the best option for you to get around is using a rental car in Kenya. With your 4×4 rental car Kenya, you can drive to any part of the country to explore and experience the treasures that this country visitors' first choice of destination for African safaris. Take a safari to Kenya's premier wildlife destination –Maasai Mara National Reserve.
What you need know –when renting a car in Kenya, how you organize/arrange for it does matter a lot. You can agree with your car hire service provider on pick up and drop off point. Rental cars in Kenya can be picked up on your arrival at the airport in Nairobi or any location as agreed with your car hire service provider.
Knowing your car hire pick up prior to actual trip is important as it makes the whole process easier and convenient. Booking your rental car Kenya in advance makes it more convenient for you connect to your accommodation upon arrival. It saves you a lot of time that you could have spent running from one corner to the other trying to find a car to carry you and your luggage.
Kenya is a renowned safari destination in Eastern Africa. Strategically set along the Indian Ocean, Kenya is a premier African safari destination, most popular for its unmatched great migration experience and big five game encounters. Bordering Kenya are other Eastern African states: Ethiopia, Uganda, Tanzania, South Sudan, and Somalia.
Kenya enjoys tropical kind of climate, a hot and humid along the cost with temperate inland and dry in the North and Northeastern side. While there are lots of exciting things to do, the main reason why most travelers come to spend a vacation in Kenya include watching the annual wildebeest migration, big five game (cape buffaloes, leopards, lions, elephants, rhinos), breathtaking landscapes, and authentic cultural experiences from the Masai communities.
Frequently Asked Questions about Car Rental Kenya: