Nairobi Airport Car Rental; Rent Cheap 4×4 Car from Airport
Traverse Kenya with our convenient Nairobi Airport Car Rental Services. Nairobi airport (Jomo Kenyatta International Airport) formerly referred to as Embakasi Airport is the biggest airport in Kenya and also the busiest in the whole of East Africa.
It is a 3-star airport thanks to its amazing facilities, the cleanliness and comfort, great staff and many other factors. In Africa, it is the 7th busiest airport and was built in 1958 making it Africa's leading hub and convenient gateway into and out of East-Central Africa.
If you have any plans to explore Kenya, Nairobi Airport/Jomo Kenyatta International Airport is the right place to start your journey. Before you think of taking your flight to visit Kenya, first, think about how you will be navigating through the country to explore your favorite destinations.
The most convenient and affordable option also better way to getting around Kenya as soon as you land in at the Nairobi airport is by using car rental services.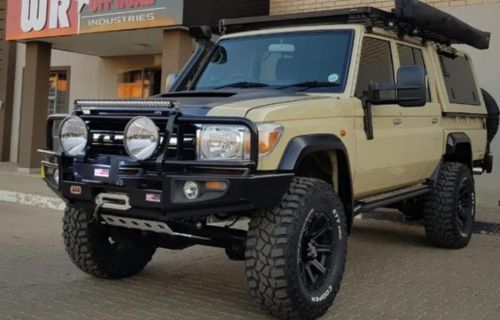 Hiring a car in Nairobi Airport is the number one thing you should put at the back of your mind to make your travel easier on Kenya safaris holiday. As a premier car hire service providers, we have a number of locations to find a comfortable ride and Nairobi Airport is one of them.
The airport is found in Embakasi, Nairobi city and interestingly, hiring a car from Nairobi airport with us is a great deal as all our car hire service prices are all-inclusive without any hidden extras, with guarantee of best rates. Rent now +256 704538374.
Our All-inclusive Car Hire at Nairobi Airport Kenya
Get your vacation in the Magical Kenya off to a flying start by securing one of our classic rides right at Nairobi Airport. Our all-inclusive car hire services are hassle-free and considering our unique way of doing things, every client is guaranteed of something special for their road trips.
Is there extra charge for insurances? No. We offer all-inclusive car hire services with insurances covered too. Our rental vehicles are comprehensively insured and you enjoy unlimited mileage. Think of any destination to visit in Kenya and we have you sorted with our comfortable rides.

Pick up your Car Hire at Nairobi Airport
When you get Nairobi Airport Car Rental Services from us allows you to choose from our wide range of rental cars. Guests have many options to pick up their rides including;
Office at the airport –a perfect option for all guests who may prefer continuing with their car hire straight away after the flight. Find our car hire desk in or right outside the arrival hall of Nairobi airport.
Shuttle service –once you have chosen a vehicle, then pick up will also be at the airport using shuttle bus. You will be dropped off at our rental offices next to the airport.
Representative services –opting for representative services means you will be required to sign with the representative some documents and the car keys handed to you.
Match your Car Hire to your Vacation
Reserving our all-inclusive rental car at Nairobi Airport is made easier by us. But there is an option for you to customize your rental car with our service. In this case, you may skip the queue with the fast lane service and you get on the road a bit faster.
The other alternative, is hiring a car with the no deposit service, the most convenient option for guests with no credit cards. When hiring a car from us or any company, make sure that it is the best, terrain friendly and suits your kind of vacation in Kenya.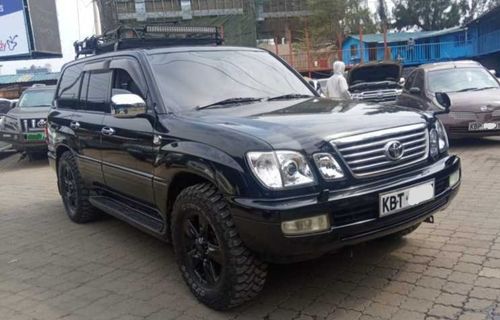 Any Hidden Costs/Charges?
No need to worry about any extra costs because we cover your rental car from A to Z. What is required of you is only pay for the fuel you used and also return the vehicle with the same fuel level you picked it up with at our offices at Nairobi airport.
Free cancellation
The advantage about hiring a car in Nairobi airport with us is that guests aren't charged for cancellation of any car booking. It is possible to cancel your booking up to 1 hour prior to start of your rental.
24/7 emergency
While on a road trip, we provide 24/7 emergency. We provide emergency contacts and should anything happen, our team can quickly be present to assist you.
Get your Nairobi Airport Car Rental Today!