Masai Mara Car Rental; Best 4×4 Masai Mara Safari Vehicles
Get the best Masai Mara Car Rental for your game drive safari at a cheap price. Located in Narok County, Masai Mara National Reserve is undoubtedly Kenya's leading destination. This nature reserve is a contiguous with Tanzania's Serengeti National Park, and interestingly, it is an ideal place to explore on self-drive or guided safaris.
When you think of visiting Masai Mara first, think about how you plan to get there for your vacation. For all Masai Mara National Reserve safaris, renting a car should be a must-do. Masai Mara is an extensive nature reserve located in Southwestern Kenya and spans up to 1510sq.km.

Renting a Car in Kenya for Masai Mara Safari – What every Visitor Prefers:
Unlike before, today, most guests opt for the most flexible trip plans, booking accommodation and also renting a car for a safari. With our Masai Mara car rental services, you have every reason to embark on a road trip in Kenya using your favorite ride.
Important aspects to consider when renting a car for a safari in Masai Mara Reserve include choosing a reliable and suitable car at the most affordable rate. Find the most established car hire company such as ours to deal with for all your car hire services in Kenya.
If you are interested in Masai Mara self-drive rentals, bear in mind that it is not for everyone. It involves process and paperwork, making deposits to cover damages, theft and accidents. Also consider the standards of driving in Kenya bearing in mind that they are completely different from that of your home country.
At the same time, the road state may not be of international standard and requires you to drive carefully.

Considering the nature of routes, it is possible to get stuck or even experience a breakdown. But luckily, dealing with an experienced company such as ours puts you an added advantage since we offer 24/7 road assistance via +256 704538374.
Available Fleet of Cars for Hire for your Masai Mara Holidays:
We have the best car hire deals for booking whether you plan to go for a self-drive or driver guided road trips to Masai Mara Reserve.
Safari Vans
Most popular as Safari Tour Vans, the tourist vans are some of the preferred rides when it comes to Kenya road trips to Masai Mara. This comes with capacity of 8pax and amazing features like pop up roof for game viewing, individual seats ensuring a comfortable road trip, 4×4 wheel system, and other features.
Land Cruiser TX
Look out for our classic Land Cruiser TX for all terrain travel in Kenya. This is fitted with rooftop tent also ideal for camping or find one with no rooftop tent.
Land Cruiser Hardtop
Hire a comfortable Toyota Land Cruiser Hardtop ride from us and get the most of Masai Mara Reserve. This is all-terrain Land Cruiser perfect for all adventure road trips.
Land cruiser V8
Explore Kenya differently using one of our classic Land Cruiser V8 rentals and have the best of Masai Mara. This is ideal for camping holidaymakers or self-drive tours to Masai Mara.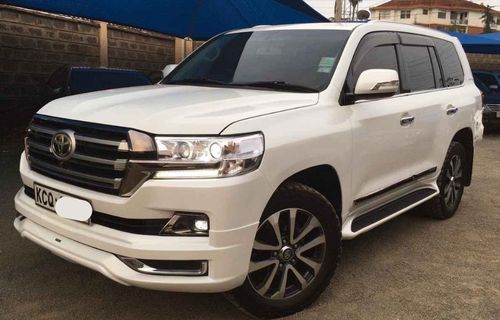 What to see in Masai Mara?
Lying in the far Southwestern Kenya, Masai Mara Reserve is home to countless animal species. It is a destination with all the big five game: cape buffaloes, elephants, leopards, lions, and rhinos, all co-existing with zebra, wildebeest, giraffes, over 500 bird species, cheetahs and other antelope families.

---
You may also like;