Self Drive Kenya, Best Tips and Cars by 4×4 Car Rental Kenya
Are you looking for self drive Kenya? Well, plan your Kenya road trip adventure with our guide to self-drive safaris & cheap self drive car hire Nairobi.
Kenya is truly an outstanding road trip paradise. Think of safari, mountaineering, beach holiday, or cultural experiences, and think not beyond the magical Kenya.
With our unmatched self-drive tours, embark on a road trip at your own pace. Road tripping is a perfect way to explore Kenya. Rent a full time 4×4 car with self drive Kenya experts and create your own adventure.
How do you Plan Explore Kenya?
Interested in an adventure of a lifetime on Kenya vacation? Consider self-drive Kenya for remarkably memorable self-drive trips in and around Kenya. Go adventure Kenya your way using our classic Toyota Prado TX/TZ, 4×4 Land Cruiser VX/V8 and Land Cruiser GX, etc.
4×4 vehicles are the most preferable for all self-drive trips in Kenya because they are powerful when it comes to tough terrains. Book a self drive Kenya rental car with your trusted car hire service provider and enjoy an epic adventure.
Rent a Car for Self Drive in Kenya:
---
Cost of Hiring a Self-drive Car;
The rental car rates in Kenya do vary from company to company. At USD 45 to 230 or more, it is possible to book a self-drive rental car.
Considering the high demand, we encourage all our clients to ensure that their self-drive rental cars are booked in advance.
Guide on Renting a Car for Self Drive Kenya:
How you plan to reach your destination on Kenya safari matters a lot. For starters, car rental services by far offer easier access to the destinations whether on a guided safaris or self-drive tours.
Renting a car for a self-drive can be stressing but here is a complete guide to help you find your dream ride.

Book your Self-drive Car Online
Book a self-drive car in Kenya with ease through a trusted tour operator via online. The first stage of finding a rental car for a self drive in Kenya is by browsing it online and a long list of comfortable rental cars will be displayed by different companies.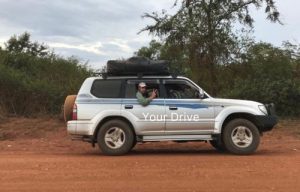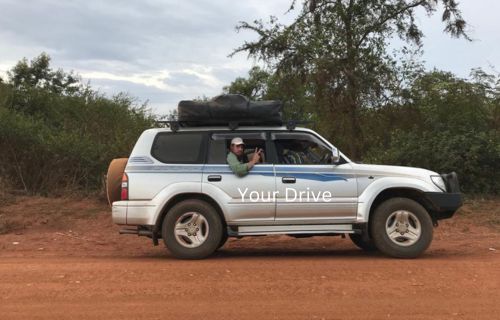 Be guided by keywords when searching for the car you want to use.
Different cars with their rates will be available and first, check through the rates and make comparison.
Request a Quote
Once you have come across the type of car to hire and company to deal with, the next step should be sending an inquiry.
Check through the Contact Us page and fill in the form provided or send an email to the company. The company's websites often have contacts and emails that you can use.
Negotiate where need be
After your request has been received, what follows should be negotiating on the final price. Hiring a car for long day may come with discount offers unlike if you are taking a car for a shorter period.
Deposit the amount as per the company's terms and condition
Usually, car rental service providers/companies require a client to make a deposit of 30%-50%. The percentage does vary from one service provider to another.
Once you have made a deposit, the balance should be cleared before the start of your trip.
Confirm the booking
After you have made deposit as details provided to you by the car hire company, you will be sent a stamped and signed receipt. The receipt is confirmation of your rental car booking.

Self drive Kenya Car Rental Tips
Inquire about the type of fuel the car uses –don't get stranded en route when the car tank fuel runs out. Different vehicles use specific kind of fuel and that is why you should be certain whether the car uses diesel or petrol.
Hire a self drive Kenya that is within your wallet size. There are many rental cars suitable for self-drive trips in Kenya and Africa in general. Some of them can be hired at a higher price than the others. Look at the car type and its price to see if suits your budget.
If you aren't familiar with the routes, consider hiring a car and a driver. The drivers in Kenya visited most of the destinations in the country and they know the different route to take.
Frequently Asked Questions;
What is required to rent a car in Kenya?
A valid driver's license, visas, passport and Kenyan National Identity Card plus location of residence and funds to pay –are among the essentials to have if you plan to hire a car for your self-drive trip. A valid international driving permit is also needed, especially if are from outside countries.
Can I self-drive in Kenya?
Yes, Kenya is safe not only for guided safaris, but also self drive Kenya road trips. Kenya is one of the world's most visited destinations thanks to its unmatched wildlife viewing experiences. The ideal places to explore on self-drive include Amboseli National Park, Masai Mara, Samburu and Tsavo National Park.
How much does it cost to rent a car for a month in Kenya?
Hiring a car in Kenya can cost USD 2000 per person. This may vary with the kind of the car. Read our guide on Long Term Car Rental Kenya for detailed information.
You may also like; Car Rental Kenya with a Driver.