Long Term Car Rental Kenya for Self Drive (Monthly Car Hire)
Do you have plans to stay for months/years in Kenya? 4×4 Car Rental Kenya provides the best Long Term Car Rental Kenya from one month to quarterly or even a year at the most pocket-friendly prices. At car rental Kenya, we have all travelers' needs sorted. Book long term car rental Kenya and enjoy amazing discount offers.
If you enjoy traveling privately, then you have every reason to consider our long-term car rental services a must-book. We have long list of rental cars ideal for long-term road trips and choose from our 4×4 options to sedan vehicles.
Whether you want to driver guided service or embark on a self-drive Kenya tour, we have better deals for you. Even if you are interested in long-term car rentals for business trips or city running, we have you sorted.

Long Term Car Rental Kenya (Long-term car Lease Nairobi)
Long-term rental car options can save you a lot from hiring several cars for many weeks/months that you plan to be at the destination.
We offer budget-friendly Long Term Car Rental Kenya, meaning even a traveler on budget safari can have opportunity to explore Kenya's destinations or get his or her project done.
Car Rental Prices in Nairobi
Rental cars in Nairobi like other cities in the world do vary in rates. A private vehicle/saloon car can be hired at KES 3000 per day for self-drive trip.
The Mini SUVs and 7-seater Van can be hired at KES 6000 per day, and full time 4×4 cars like Toyota Prado can be got at KES 12000. Where there is need for Long Term Car Rental Kenya services, a special package can be designed for you.

Get the Best Car Rental Services in Nairobi
We get projects done and your travel dreams met with our wide range of long-term rental cars. Our varied rental cars to consider for your Long Term Car Rental Kenya include 4×4 Land Cruiser TX/TZ, Toyota Rav4, Land Cruiser GX, Coaster buses, Land Cruiser with rooftop tents, and more.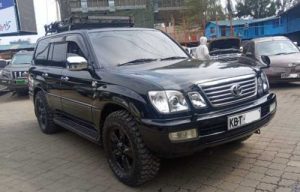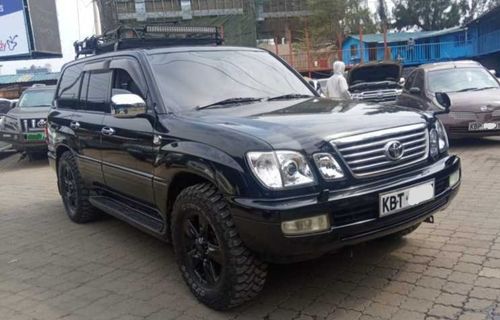 Car rental Kenya is most popular for its outstanding car hire services in Nairobi city and throughout Kenya.
Considering our long time experience, we pride ourselves as the leading car hire company offering self-drive experiences and chauffer car rental services.
Even if you are interested in corporate car rental services/family rental cars, we have you sorted.
Long-term car rental Kenya
Interested in long-term rentals? If you are visiting Kenya soon for long term, it is important to let your car hire company know whether you are interested in long term car hire service or short term.
Regardless of your travel plans, we have everyone covered. Get your rental car; enjoy the best of self-drive experience or driver guided trip starting from Nairobi city to any part of the country.
Kenya most Affordable Car Rentals Nairobi
We have a wide range of long-term vehicles available for hire whether you are a budget or luxury traveler. Talk to our team and let us know the kind of car you are interested in. All our car rental services are affordable and of high quality.

Long-term Car Rental in Mombasa Kenya
Whether you are in Mombasa or Nairobi, there is an option of hiring a car for your Kenya trip. Simply contact your tour operator on the ground in advance to book your dream rental car in Kenya.
Find the best Long Term Car Rental Kenya deals in Mombasa including 4×4 Land Cruiser rentals, Saloon cars, Toyota Prado, comfortable Tour Van or Toyota Coaster Bus perfect for large group travel.
Find long-term car rental in Eldoret
Like Nairobi/Mombasa, you can find a rental car suitable for long-term holiday or project while in Eldoret. We have a wide range of rental car options in Eldoret for hire including Land Cruiser long term car rentals, Tour Vans, Salon Vehicles/Private cars, Toyota Prado, and others.

Benefits of hiring long-term car rentals Kenya:
Guarantee of reliable and strong 4×4 rental vehicle in Kenya of your travel needs. With our long-term vehicles, you don't need to worry about regular maintenance costs.
Even if you need upgrade, it is possible –our contract terms and conditions are so flexible and offer visitors ultimate freedom.
No loss value –using Long Term Car Rental Kenya, your area of interest is to ensure that you drive responsibly.
No depreciation expenses to be incurred.
Full management of administrative paperwork.
Delivery and pick up of the car isn't hassle.
Healthier finances.
Better prices with amazing offers.
Available rental cars
Frequently Asked Questions;
How can I book a long-term car rental?
You can book your rental car at ease online through our reservation details or visit our offices in person. Online, fill in the required details in the contact form clearly indicating the type of car you want and how long you plan to use it.
---
How much does it cost to rent a car for a month in Kenya?
On average a car for hire can go for USD 1988 per month. Search for your dream car with car rental Kenya and book it in advance.
What is required to hire a car in Kenya?
Required documents for hiring a car in Kenya: valid passport, drivers' license, visas, national identity card, driving permits, location of residents and funds to pay for your rental cars.
What makes a good car hire?
Smooth customer service provision
Cost-effective car hire service.
Discounts and offers available for clients.
Well-maintained fleet.
Pick up at your convenience.
What is the minimum duration of renting a car?
You can hire a car for a minimum of three days for self-drive or for months for long-term projects or trips.
Can I rent a car with a driver?
Yes, our long-term car rental services are available for self-drive or driver guided safaris. Reach out to our team to book your dream vehicle.
Can I cross Kenya border with rental car?
Yes, it is possible hire a car in Kenya and drive with it to any East African state. First, inquire from your company if it is allowed to cross borders with rental car to avoid penalties.

What is the acceptable age limit for renting a car?
Depending on the company and your driving experience, the minimum age limit for hiring a car is 18-23 years.
In conclusions, rental cars are a perfect option for visitor navigation. Visitors can opt for long term car rental services or short car hire.