Sedan Rental Kenya; Cheapest Car Hire Services in Nairobi
Looking for a reliable car hire company to rent your favorite sedan car in Kenya? For all Sedan Rental Kenya services, we have you sorted.
We offer myriad of rental cars and include Sedan cars which you can book via email or call our team using the contacts provided – WhatsApp. Sedan cars are 4-door passenger vehicles with a trunk that is divided from the passengers with a 3-box body; the trunk, engine and the area for passengers.

Monthly Car Rental Nairobi for Sedans:
The best way to enjoy a Sedan Rental Kenya services is by hiring it for long-term. With this option, not only will you land into a discount offer but also stand a chance to find the best rental car for your road trip. You can be on a safer side if you booked your ride in advance.
Hiring a Sedan vehicle for long term is ideal for guests with plans to spend more time in Nairobi. If you are considering staying in Nairobi for a month, then you should take up our monthly rental services. Our long term Sedan car rental services come with special discount offers, a reason you should consider securing your ride early enough.

Our Sedan rentals in Kenya also most famous as Saloon vehicles come with a 3 box configuration. The divisions are comprised of passenger, engine and cargo compartments. Our available variations consist of hardtop, club, notchback, fast and close coupled sedans.
Saloon/Sedan cars are the most affordable of Kenya car hire services and often rented for city tours, family road trips, business trips, and airport transfers.
Our Selection of Sedan Rental Kenya/Saloon Cars:
Toyota Premio
Hire Toyota Premio, an upscale Sedan selection with an incredible interior. Our Toyota Premio rentals are fitted with features such as air conditioning, CD player, bottle stands, and others.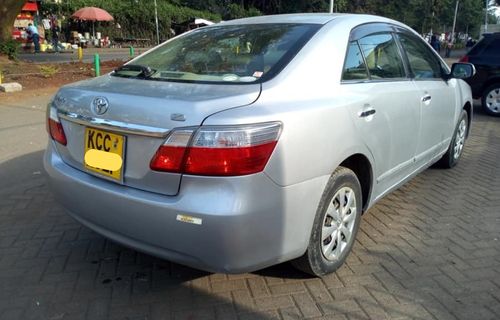 With Premio rental car, you can have the best of Nairobi city excursion or business trip.
Toyota Rav4
We have a full time 4×4 rental car with seat capacity of 4pax, robust and ideal for all tough terrain road trips in any part of Kenya. This is most preferred for self-drive road trips within Nairobi and any part of Kenya.
Known for its great performance, Toyota Rav4 is fitted with features such as USB port for guests to plug in an iPod, front and rear door pockets, space for leg stretch and luggage, comfortable seats, blue tooth provision.

Benz Rental
If you want to luxury travel in a Sedan car hire, then one of the best selections for your road trips is the Mercedes Benz. This comes in different classes; Mercedes Benz S class, C class, E class and several others.
Hire a Car in Nairobi;
We operate across East Africa and even if you are in Nairobi, Kenya, you can find us and you hire a car of your choice.
Aside from Sedan options, you can also consider other rental selections including Toyota Land Cruiser, Coaster Buses, Nissan Xtrail, and more. Luxury options include Toyota Land Cruiser V8, Range Rover, and you can hire one with a driver.
Rent Sedan Car in Kenya: