Cheap Car Rental Nairobi for Self Drive; Best 4×4 Car Hire
Book an affordable Car Rental Nairobi for self-drive safaris or Car Hire Nairobi with a driver. Choose from our extensive fleet of 4×4 vehicles, perfect for navigating the city and beyond.
Our company is an independent cheap car rental in Nairobi, Kenya, giving both tourists and natives with the most extensive fleet of cars to hire reliable cars at a cheap prices combined with 24/7 services to our clients.
Nairobi is the capital and largest city in Kenya, known for its vibrant culture, bleeding endangered black rhino, and home to Giraffes, Lions, and Zebras. For those exploring the city and looking for convenient car hire options, our car rental company is readily available with a variety of 4×4 car rental choices that suit their needs and choices.
Our cheap car rental Nairobi fleet is composed of more than 20 vehicles for luxury and budget plans like economy cars, Saloon Cars, Vans, Toyota 4×4, Land cruiser Prados and popup cars.
Whether it's for exploring the city's attractions, or embarking on a safari adventure, renting a car in Nairobi provides flexibility and convenience. There are options for every budget and group size, from compact cars to SUVs.

Best 4×4 Car Rental Nairobi Fleet:
Tips for Renting a Car in Nairobi, Kenya;
If you are planning to spend some time in Kenya, car rental Nairobi is a great option because it doesn't only give you the freedom but also the flexibility to travel how you want and when you want. The tips below are what you need if you are considering renting a car in Nairobi.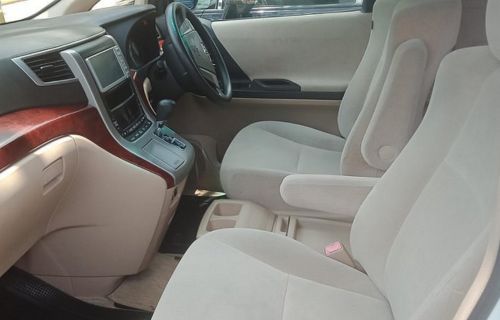 You need a standard international driving license and permit and make sure it is valid for your trip to Kenya Nairobi. Before renting a car in Nairobi, it is very important to check the driver's license requirements and ensure that it reaches the needs.
Make sure to book your rental car Nairobi in advance to avoid the last-time panic and ensure availability and booking in advance is a great way to secure rates before they increase By doing so, you are ensuring that the car you need is available you arrive. By making a reservation ahead of time, you can avoid any inconveniences.
Visitors should consider the size and type of car they need based on their travel plans, the number of people they are planning to move with, and the tour destination so that they choose the right vehicle.
When you rent a car in Nairobi, it is important to consider the size and type of car based on your travel plans and the number of passengers. This will ensure that visitors have a comfortable and convenient experience during your trip.

Visitors should familiarize themselves with the local traffic rules and regulations in Nairobi Kenya. When renting a car in Nairobi and if you are planning to in the city and the country at large, it is important to familiarize yourself with the local traffic rules and regulations. This will ensure that you can drive safely and avoid any illegal issues.
Inspect the rental car thoroughly before accepting it and note any existing damages. Always accept the offer of being shown around the car when renting a car in Nairobi and take the time to carefully examine the exterior and interior of the vehicle. Look for any scratches or bumps. Make sure to note down any existing damages in detail and this will also assure you the roadworthiness of the vehicle.
Return the rental car Nairobi on time to avoid any additional charges. It is important to adhere to the agreed-upon return time to ensure a smooth experience and to prevent any unexpected expenses. Therefore, make sure to plan your trip accordingly and allow sufficient time for returning the car on the scheduled date and time.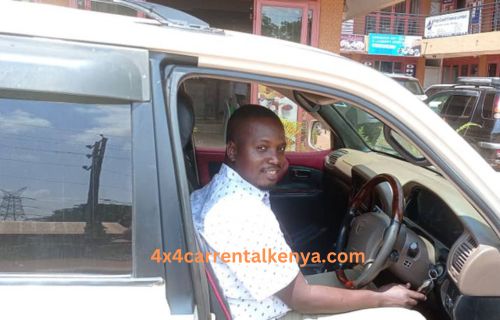 Fill the tank up for yourself the visitor. When you rent a car in Nairobi, it is important to remember to fill up the tank yourself. Filling up the tank before starting your trip.  Locating a nearby gas or petrol station and ensuring the tank is full is recommended. This saves you money and ensures a smooth and hassle-free car rental experience in Kenya during your trip.
Don't walk up and book a rental car Nairobi. Instead, it is recommended to do thorough research and make arrangements in advance. This allows for a more informed decision, ensuring that you choose a reputable car rental company and secure the best possible deal. Planning allows you to consider factors such as insurance coverage, vehicle options, and any necessary documentation.
Stick to one car Rental Company. Renting from the same company consistently can result in loyalty rewards and discounts. Moreover, sticking to one car Rental Company ensures familiarity with their policies, procedures, and terms, making the rental process smoother and more efficient. It provides a sense of reliability and trust, as you become familiar with the quality and condition of the vehicles offered by the company.
Rent a Car in Nairobi Today!
---
Frequent Asked Questions
How much does it cost to rent a car in Nairobi?
The cost of renting a car in Nairobi varies depending on several factors such as the type of car, duration of rental, and any additional services chosen. On average, daily rental rates can range from $50 to $150 for a small car on self-drive.
What is the most popular rental in Kenya for a Safari?
The Safari van and a 4×4 safari vehicle are the most popular vehicles for Safari in Nairobi equipped with a pop-up roof for optimal wildlife viewing, comfortable seating, and off-road capabilities. Renting a safari vehicle allows tourists to explore Kenya's national parks and reserves independently, giving them the flexibility to customize their itinerary and spend as much time as they want to observe and photograph the diverse wildlife that Kenya is famous for.
Where should I rent a car in Nairobi?
Renting a car is so easy in Nairobi, we recommend you to choose our reputable car rental company with a wide range of vehicles available by simply going to our website and making your bookings. Nairobi, the capital city of Kenya, is a popular location to rent a car due to its convenient transportation links and numerous routs to different tour destinations in Kenya.
How much does it cost to rent a car for a week in Kenya?
The cost to rent a car for a week in Kenya varies on many things.  On average renting a small car is 45$ for a week on self-drive. The medium car ranges from 500$ to 700$ per week for self-drive. However, prices for large cars can be at 1750$ per week for self-drive.
What is driving like in Nairobi?
Kenya is safe and a welcoming destination for both self-drive and independent travelers driving in Kenya can be quite a good experience. The roads are well-maintained, streets are much cleared, and traffic can be well-ordered.
How old do you have to be to rent a car in Nairobi?
Yes, you can rent a car in Nairobi the minimum age is typically 23 years old.
At car rental Nairobi, we offer a wide range of vehicles for rent, providing convenience and flexibility for visitors and natives. With our competitive prices and excellent customer service, we have established ourselves as a reliable option for car rentals in Nairobi. So if you are looking to hire a vehicle in all seasons, the above information will guide you in everything you want to know when renting a car in Nairobi.
Rent a car in Nairobi city via WhatsApp: +256 704538374 or Email: info@4x4carrentalkenya.com
---
Other Car Rental Kenya Destinations;