Cheap Self-Drive Safaris in Kenya with 4×4 Car Rental Kenya:
Unleash Adventure with Self-Drive Safaris in Kenya cruising in a 4×4 car rental from Nairobi. Kenya is amazingly one of the best places to embark on a road trip in Africa. It is the best destination to enjoy self-drive safari and wildlife tours, priding itself of over 50 parks and reserves.
The beauty about road tripping in Kenya is that you will be exploring the country's destinations at your own pace, a perfect way to unearth its hidden treasures.

How do you Want to Explore Kenya?
Hire a car for self-drive safaris in Kenya, drive your own adventure. Think about self-drive safari tours in Kenya and think not beyond our self-drive car rental services.
With our vast experience, we believe that the perfect way to unearth the natural wonders of Kenya is by embarking on a self-drive holiday. Find a comfortable 4×4 Kenya rental car suitable for all terrain road trips and you won't be left in regrets.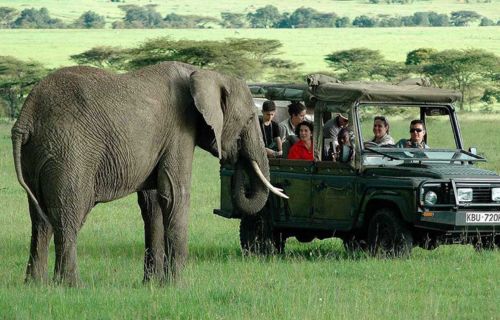 What can I do on Self-drive Safaris in Kenya?
Kenya is a road tripping paradise. There is something to explore and experience on a self-drive vacation in Kenya. Explore the country's finest wilderness areas from savanna to montane and also marine parks.
Key highlights on Kenya self-drive safaris; Maasai Mara National Reserve, Amboseli National Park, Hell's Gate, Aberdares National Park, Laikipia Plateau, Buffalo Spring National Reserve, Chyulu Hills, Tsavo East and West Parks, visit Mombasa, Eldoret, Nairobi and other places.

Is it Safe to Self-drive in Kenya?
Yes, Kenya is one of the Africa's most preferred self-drive destinations offering unmatched road tripping experiences. When exploring Kenya on a self-drive, it is important to keep in mind the precautions.
Observe the maximum speed limit; don't forget the unmarked speed bumps and others. There are places to go self-driving in Kenya and include national parks, reserves like Masai Mara for wildebeest migration and big five game safaris, Samburu, Tsavo and Amboseli, etc.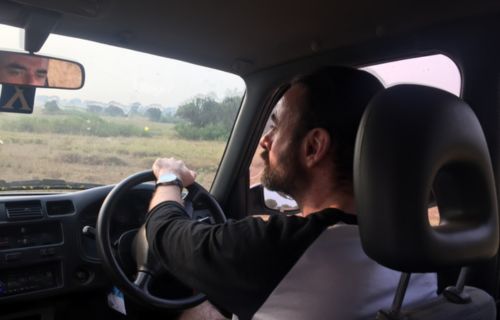 How to Go about it- Essential Kenya Self-drive Safari Tips:
Deal with a reputable tour operator. There are several well-established and recognized tour operators or companies to work with, plan your trip and not to stress yourself, simply reach out to our team.
Be aware of road conditions and driver's behaviors –yes, Kenyan roads may not be up to the international standards but in good conditions. However, drive carefully expecting to come across all kinds of drivers including the drunken ones and disrespectful drivers who don't care about road safety signs. While in the remotest areas of Kenya, especially in the parks, make sure that you drive within the set limit by the Kenya park authorities.
Respect wildlife –when driving in the parks, wildlife can roam anywhere being their natural habitat. Over speeding may cost you, a reason you must consider the set speed limit of the protected areas.
Have your travel documentation –consider securing all that is required of you to embark on a self-drive safari in Kenya. This should include securing all valuables like visas, passports, driver's license, and others.

What are the Rules for Self-drive Safaris in Kenya?
Important tip for visitors on wildlife spotting –go self-drive tour in Kenya. As you explore the country's diverse wildlife, ensure that you keep in the car.
Don't be tempted to get out, especially on a search for the big cats and other predators. When you get out of the car, these creatures consider you as prey.
How to go about Self-drive Safaris in Kenya?
The best way to explore Kenya on a self-drive in by hiring an affordable self-drive rental car from us.
We have a full-list of rental cars to be booked for your road tripping in Kenya and you can even opt for one with or with no camping gear.
Our selection for all your self-drive safaris in Kenya: Safari Land Cruiser, Nissan Note Rental, Toyota Axio, Toyota Alphard, Prado TX, Safari Vans, and many others.
---
You also like to book;