Self Drive Vs Chauffeur Driven Cars in Kenya, Comparison
When you think of hiring a car or a road trip in Kenya, there are 2 options to choose from. You can embark on a self-drive tour or driver guided safaris. Both options guarantee unforgettable experiences.
But often, most visitors are left asking themselves; between self-drive and chauffeur driven cars, which is a better option?
This article differentiates between self-drive and chauffeur driven cars. We shall look at the benefits that with self-drive vehicles Vs chauffeur driven vehicles. To further help you choose the best rental car, we shall also look at the negative part of both rental options.
Self Drive Vs Driver Guided Car Rental in Kenya:
Freedom
With self-drive safari vehicles, a guest can travel to any part of Kenya, explore the country's wonders at their pace. Opting chauffeur driven cars comes with limitations, you visit the sites your driver makes a stopover.
Besides, chauffeur driven cars may accommodate groups with varying interest unlike self-drive where guests usually consist of relatives, friends or colleagues.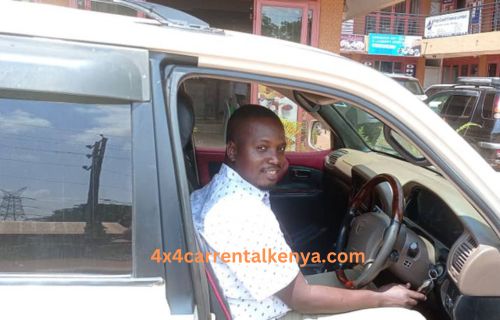 Convenience
When traveling in any destination, convenience is key. The chauffeur driven cars are considerably the most convenient because the entire task is left to the hands of a driver while you sit back relaxed, and enjoy a comfortable road trip.
With chauffer travels, there is no need to worry about delays caused by traffic because most drivers know the best alternative routes to maneuver.
Even if there is a breakdown, the driver allocated to you has basic mechanical skills or even the nearby place to repair the car and this guarantees continuity of your road trip.
Routes
Unlike self-drive, chauffeur driven cars come with a professional driver allocated to take you to your destination. This means you won't have any worries, especially where you don't know the routes to your tourist sites.
On a self-drive, you are solely responsible for your road trip and this includes knowing the routes. What will guide you can be Google maps, GPS and other devices. If you aren't familiar with the place, you are bound to get lost.
First impression
Chauffeur driven cars in Kenya or in general often give first impression. This makes most travelers opt to chauffeur over self-drive cars. It even saves you more so where you do not know the language.
The chauffeur is available to translate making your travel enjoyable.
Rates
Chauffeur driven cars are usually associated with higher rates than hiring a self-drive vehicle. However, this may not be the case. With self-drive cars, you will be worried about many things including toll fees, fuel and insurance.
For chauffeur, the quote provided may cover full rate and no hidden charges.
Environment
The chauffeur driver assigned to take you has knowledge, adequate training on how to navigate safely on Kenyan roads. He or she is familiar with traffic rules and regulations unlike self-drive where you may have no clear knowledge on how to drive.
Is it safe to self-drive in Kenya?
For many years, 4×4 car rental Kenya has been and still organizing memorable road trips in Kenya. This is one of the safest destinations to explore on self-drive or driver guided tours. What is essential is for you consider the traffic regulations.
How much does it cost to hire a driver in Kenya?
A good and professional driver in Nairobi Kenya can be hired at USD 40, but the rate may vary depending on how long the trip is going to be.
In summary, both self-drive and chauffeur driven cars in Kenya play a significant part when you think about road trips. Consider either self-drive or chauffeur car rental services as each has its benefits and disadvantages.