Luxury SUV Rental in Nairobi; Rent 4×4 Executive Cars Kenya
Hire your dream Luxury SUV Rental in Nairobi city & experience the best of Kenya. We have all kinds of luxury SUV rentals with incredible amenities and guarantee ultimate comfort on your trip.
From luxury SUV Range Rover/Land Cruiser V8 to BMW/Mercedes Benz GLK, our SUV rentals come with premium features all fitted to make your travel experience a memorable one.
We have the best 4×4 range with powerful engine, deluxe interior, a streamlined body and ultimately luxury SUV hire option. Not only are they stylish, but also renowned for their high speed. Hire a SUV rental, experience state of luxury and power on your road trip.

Choose from our range of luxury 4WD SUV rentals. We have the best and highly versatile rentals suitable for family holidays, corporate and outdoor events.
Hire Land Rover Defender with seat capacity of 5pax, 2 doors, automatic transmission, 2 small and large cases, petrol engine. All our Land Rover Defender rentals are luxurious offering room for visitors to relax their legs and also comes with packing space for guests' luggage. BMW selection range from BMW X3, BMW X5 and BMW X7,
Hire Range Rover Vogue, a comfortable SUV and luxury rental car with proven performance on the road. A road trip using our Range Rover Vogue means you enjoy combination of comfort and luxury, also ideal for off-road trips.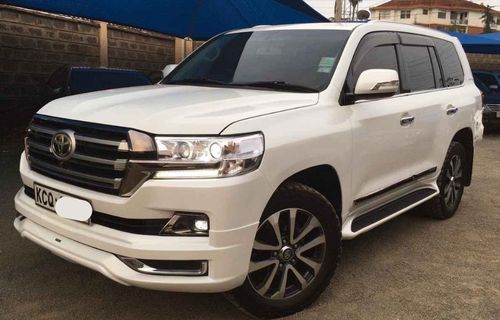 SUV rentals come with varying equipment levels, dimensions, luggage space, engine sizes, passenger room and others. The smaller subcategories are determined by the seat numbers the car has.
They feature all-wheel drive feature and guarantee you a safe ride to and from your destination regardless of the weather. You can book our high-end SUV hire at the most affordable rate.
 Benefits to Enjoy when Hiring a Luxury SUV Rental in Nairobi;
Guests interested in renting our SUV vehicles have plenty of benefits to enjoy. First, these rental cars feature luxurious interior with high end features to make your road trip memorable regardless of the distance covered.

Other SUV hire come with powerful engine with capability to conquer the hillside of Kenya with no challenges. They are all-wheel drive which makes them a more reliable option, and stylish for luxury travel. They are fuel efficient, comfortable and spacious.
Simple and fast booking process, on WhatsApp +256 704538374 – when hiring a SUV from us, no need to stress of the long process. Our booking system is simple and makes everything easier for you to find the right car. Travel in a full time 4×4 vehicle- our SUV rentals are full time 4×4 or all-wheel drive.
Rent a Luxury SUV Rental in Nairobi;