10 Essential Safari Tips in Kenya to Help You Enjoy Kenya:
Read our safari tips in Kenya to discover how to make the most of your wildlife encounters in Masai Mara, plan your safari efficiently and enjoy seamlessly.
The word 'safari' stems from Swahili word meaning 'journey' or 'expedition' and also better known as 'trip.' When you talk about Kenya as a destination, it is all about experiencing the most of its safari experiences.
Kenya is most popular for its rewarding wilderness experiences from the Great Migration in the Masai Mara to the rugged expeditions in Mount Kenya, Aberdares, and more.
How to Plan your Safari in Kenya
Planning a trip in Kenya like in most destinations can be stressful, but you can do it with ease. Here are some important tips to put into consideration;
Curate your trip plan/itinerary –when you think of undertaking a safari in Kenya, you must be smart enough, especially on what you need to do while you get there. Kenya is a destination with endless opportunities for visitors and you can concentrate on searching for the big 5 game, watch the wildebeest migration, mountaineering, hiking, cultural encounters, birding or beach or honeymoon.
Time right when to travel for a vacation- there is a reason why many visitors choose to travel to Kenya or their dream destination during particular periods. If it is witnessing the Great Migration, then the most ideal period is from June to October while if you are interested in the wildebeest birthing experience, then find yourself in Kenya around December, January to February.
Carry a good camera- carry with you the right camera that guarantees you exceptional pictures. Do your research early enough if it is your first time and your camera should have focal lengths of over 600mm.
Have your paperwork in order- depending on your home country, you must do paperwork early enough. Do not wait till last minutes to process your visas, do vaccinations and more. Things have even become simpler with official Kenya e-visas which can be applied via the e-visa.
Deal with the right tour operator on ground- hundreds of tour operators are allover Kenya but none beats Car Rental Kenya when it comes to car hire services or generally safari planning and making visitors realize their dreams.
Safety and Security
While Kenya is considered one of the safest destinations, some level of cautiousness must be observed. This is especially in urban or crowded areas, avoid public demonstrations, do not walk alone in dark corners, and endeavor to reach your destination before dark.
Money and spending
There is a lot to be spent while in a destination such as Kenya. To ease your transaction in the local markets, you should have your foreign currency exchanged to local Kenya shillings.
If you prefer digital transactions, Kenya has good banking system with most entities accepting you to withdraw or pay using cards such as credit cards, Visas, MasterCard, Visa and American Express.
Tipping
It is not mandatory for tourists to give a tip, but it is a good gesture and often done by many as one way to appreciate the service offered.
What you can tip isn't standard and you can start from USD 10, 20, 50, and above. This is usually done from ones heart.
What to Carry for your Kenya Safar?
Lots of items are needed to make a safari in Kenya a successful one. Among many are essentials to include on your packing list include money, long-sleeved shirts, a sweater, insect repellents, safari clothes should be neutral colors, first aid kit, camera, rain jacket, sun protection gears, sturdy walking shoes, toiletries, guide book, a sweater, and more.
Know When to Visit (Best time to visit Kenya)
The best time to travel to observe the Great wildebeests is from June to September. This period also guarantees excellent views of the big 5 game –elephants, rhinos, leopards, lions, cape buffaloes and many other wildlife species.
Learn more about the best time to visit Kenya here.
Where to go for a Safari in Kenya?
Kenya has several amazing tourist sites worth visiting for a safari. They include Amboseli National Park, a remarkable location to enjoy view of huge elephants and the legendary Mt. Kilimanjaro, Nairobi National Park– a beautiful park sprawling a few kilometers away from the heart of Nairobi capital and ideal place to find rhinos, cheetahs, leopards, lions, and diverse bird species.
Masai Mara National Reserve in Narok County, Southwestern Kenya. At Masai Mara, enjoy excellent views of small and large mammals including wildebeests, bat eared fox, common elands, hartebeest, bush babies, porcupines, copper tailed monkeys, giraffes, gazelles, zebras, hippos and many bird species.
Tsavo National Parks –combination of Tsavo East and Tsavo West. These protected areas are most popular for the red skinned elephants, and other animals such as cheetahs, leopards, rhinos, dik-dik, crocodiles, wild dogs, lions, giraffes, and numerous avifaunal species, etc.
Where to stay?
All categories of accommodation options exist across Kenya. This presents you a chance to choose the most ideal one for your overnight stay –budget, midrange or luxury. Try to choose accommodation facility that is within your budget range. Here are some of the top accommodation facilities to consider:
The Boma Nairobi, Mahali Mzuri, Giraffe Manor, Angama Mara, Elsa's Kopje Lodge, Mara Expedition Camp, Radisson Blu Hotel, Intrepids Tented Camp, Kicheche Mara Camp, Sankara Hotel, Sarova Shaba Game Lodge, Samburu Sopa Lodge, and others.
Getting Around
You must plan for your road appropriately. This includes having your rental booked early enough. Choose from our wide range of rental cars: Toyota Land Cruiser Prado, Range Rover, Nissan Patrol, Nissan Xtrail, Toyota Rav4, Toyota Premio, Executive Limousines, Safari Vans, Mercedes Benz, and many others.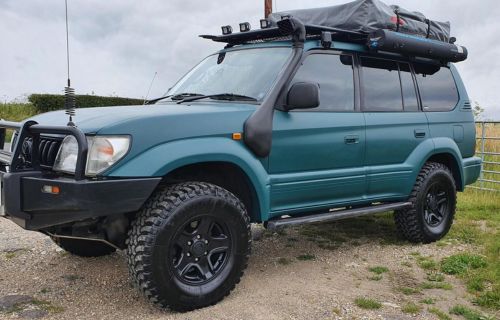 Lets Plan Your Kenya Trip: