Top 12 Best Tips for Saving Money on Car Rentals in Kenya
A trip that involves car rental comes with its own challenges. As you plan, you may need to know Tips for Saving Money on Car Rentals in Kenya, how you will get around and where to go when and so much more.
Visitors do hire a car for different reasons – self-drive and driver guided safaris. If it is your first time to hire a car, bear in mind that prices do vary from company to company.
Saving on your rental cars is every traveler's desire and here are some of the important tips to help you save some money car hire services;
Tips for Saving Money on Car Rentals in Kenya;
Book your car in advance
The best way to find the right vehicle for your road trip is ensuring that you book it early enough. This is especially during the peak months of the year –July, September to October.
Search for your dream rental car online and have it reserved in advance. When you start your search early, you stand a chance to enjoy discount offers and also negotiate for better rates.
Hire the car with reputable company
Book your rental car with the right car hire company. Kenya has hundreds of car hire companies offering the best car rental services but consider dealing with a fully registered company such as Your Drive Kenya.
Booking your car in advance before actual trip can save you a lot from last minute stress.
Don't book a car at the Airport/where to hire a car
While airport rental cars are more convenient, they are a little expensive. If you want to save some cash, consider hiring your rental car outside the airport.
Lots of car rental companies in Nairobi, Eldoret or Mombasa. Airport rentals come with added surcharges which make it more expensive. Hiring a car outside the airport can even land you some discount offers.
---
Rent a Car Now!
---
Make the best use of credit card, and choose one that covers primary insurance
Insurance is one of the biggest costs travelers often encounter when hiring a car. If you know that you won't be driving, then you will need collision damage waiver.
The interesting bit about rentals cars is that you are covered as most of the companies have their cars comprehensively insured. Before using the credit card, you need to know the package it covers or offers.
Liability insurance isn't usually included in the credit cards, and this will mean you will require add it on your car rental or use yours in case you have it. You may also opt to purchasing the car hire insurance outside the car rental company.
Book your car via credible sites that factor in discounts
The beauty about using sites is that you can search for your rental car and you will have display of them plus their quotes. Even if you are interested in discounts, while searching, you can be in position to find one online.
Research adequately
When booking for your accommodation inquire from your company or hotel if they have rental car offers too. This can save you from hiring a car outside at a higher price when you could actually get a free offer from the hotel/safari lodge.
Come along with your own child car seat/purchase one
If you have any plans to travel as a family, especially with a child, consider carrying your own child seat or you can purchase.
Be aware that some companies do charge for child's seats and the cost may go for USD 10-15 per day. Bringing one or purchasing it could save you some dollars for long trip you plan to spend in Kenya.
Assess your rental car before driving off
On actual day of picking up the car, do thorough assessment on the rental cars and take record of all damages or dents before starting your trip. Share the damages or scratches with the car hire company to avoid incurring the charges for what you didn't cause.
Know the kind of car to hire
There are different rental cars to choose for road trip. When hiring one, be guided by the destination and purpose of your travel. If you are visiting Kenya for business trip, city tour or safaris, know the rental car to hire.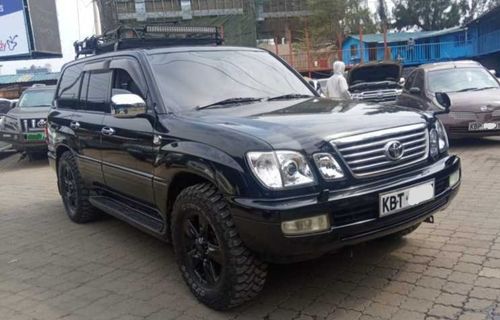 Safaris in Kenya are excellently done using a full time 4×4 rental car and we have wide range of them including 4×4 Land Cruiser Prado, Land Cruiser with hardtop, Land Cruiser extended and Safari Vans with sunroof/pop-up roof.
These rental cars suit both budget and luxury travel needs meaning you choose one that fits within your wallet size.
When to book
Timing is key when hiring a car for your Kenya safari holiday. The peak season may require you to ensure that your car is booked in advance at least 2-3 months or even a year before the actual date of traveling to your destination. Late/last minute book comes with stress and you can be doing things on a rush.
Observe traffic regulations
While on self-drive, pay maximum attention on the traffic regulations. Areas of interest include speed limits, and driving on the left hand.
Luckily, Kenya has relatively better road network in the cities and outside towns making it easier connecting to destinations upcountry.
Rent a car with a driver
Driving on new roads in a destination like Kenya requires you to have adequate knowledge about the different routes, and how to handle officials on the road.
Due to lack of knowledge of routes, you can end up in wrong location and meaning extra fuel usage and a cost on your side. With professional driver guide taking you, you are not only assured of comfort but also early arrival to your destination.